* Please add £1.00 for shipping/fee's
* I cannot hold items, sorry.
* Serious buyers only, please do not request an invoice and then dissappear
* If you have any questions, please dont hesitate to ask :)
Left to right:
40's Pink Mattene, tested 1-2 x SIB £6
Costa Chic lipstick, tested 1-2 x SIB £9Ahoy There lipstick, usage shown Patisserie lipstick, usage shown £4
Dresscamp (extremely rare) She-Gold lipglass, usage shown £13
Oh Baby lipglass BN £4
Henri Bendel lipglass tested 2x £8
Metalphysical chromeglass BNIB £5
Bateaux lusterglass tested 3x £5
Sugarrimmed Dazzleglass tested 3x £7
Luella Bartley (Rare) TLC tested 2-3 x £6
Left to Right:
Left to right:
DeMenthe (Rare) e/s pot tested 1-2 x £13
MiLady MES purple side tested 2-3 x, red side used a few times, slight dip £7
6th Sin Metal-X e/s shattered, but still moist and creamy. £4
Ether MES, shattered and repressed, never used £4
Left to Right : McQueen Paint Pots not for sale, sorry.
Nuance mineralize blush SIB 2-3 x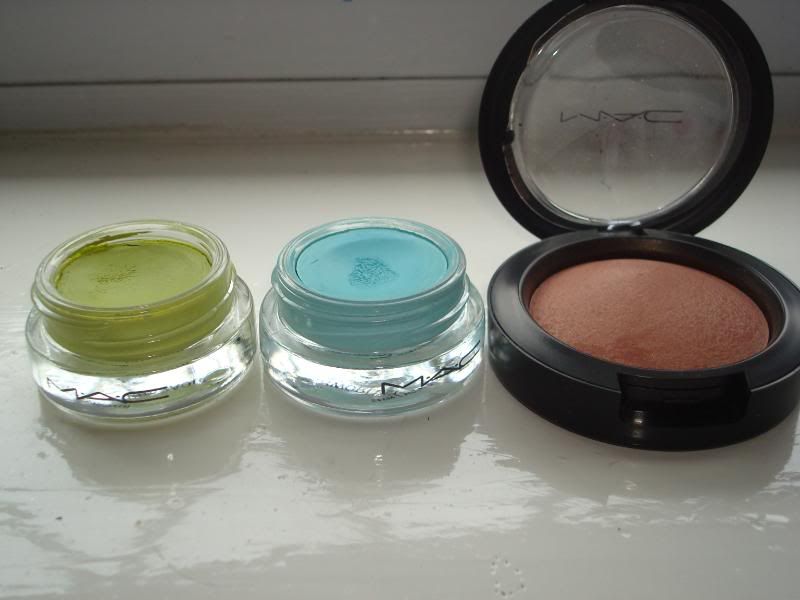 Left to Right:
Raven Kohl power, usage shown
Black Russian Pearlglide, usage shown £7
Peacocked soft sparkle, usage shown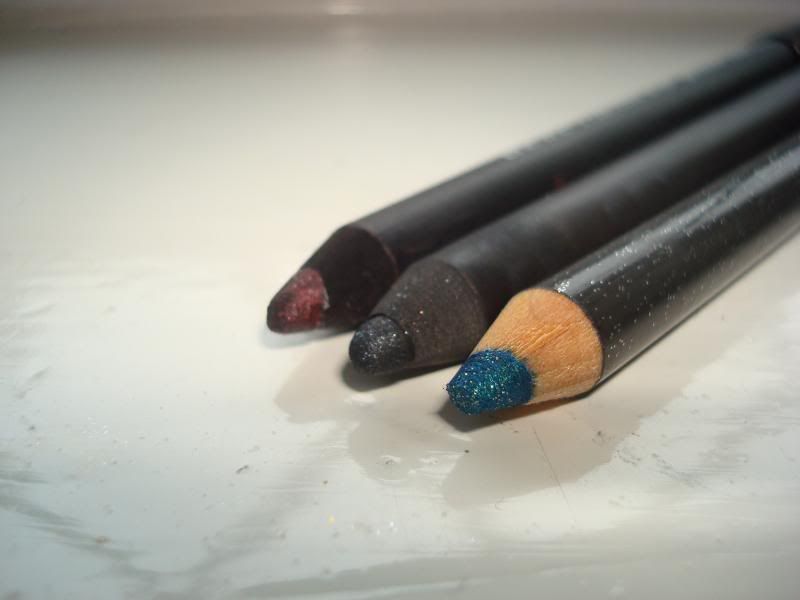 Left to Right:
Scott Barnes eyeshadow in Urban Legend BNIB £5
Phosphor n/p used 1x £5
Canton Candy paint approx 70% remaining £3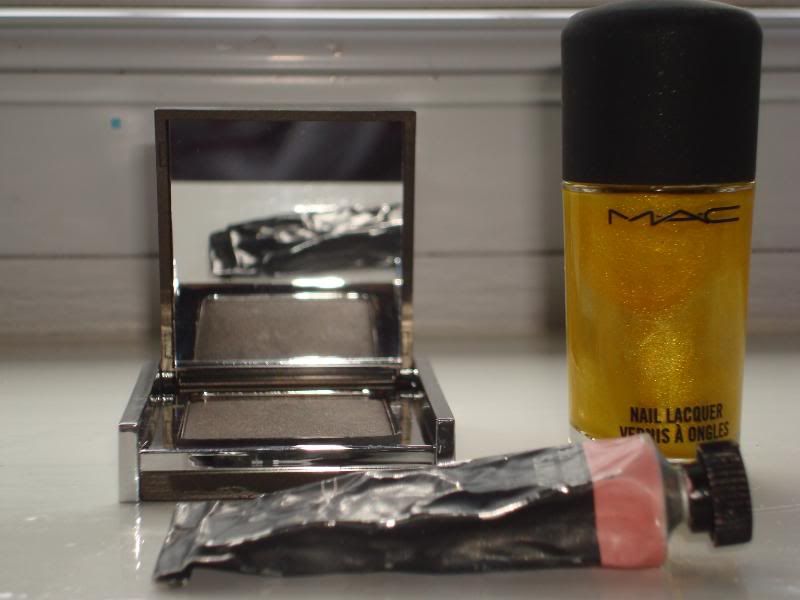 BNIB Trucco Holographic e/s palette in Angel Eyes £10.50